"The (500) Days of Summer attitude of "He wants you so bad" seems attractive to..."
– Joseph Gordon-Levitt (via sereialove)
"I see when men love women. They give them but a little of their lives. But..."
– Oscar Wilde (via hyperbolescream)
Greetings in October'12
Omgoodness, I'm back here after a loooooonggg hiatus! I mean, it's not even considered one cos I sorta abandoned it. But there was just this someone that I came back for (temporarily or for gd, I've no idea). Because I don't see him around so much (!!!), this is where I can hopefully see what he's up to heh heh I'm being perfectly honest here…despite...
"Be the best you can be."
– (via onelifeoneuniverse)
Been broken so many times, yet His love never fails to pick up again and again…. giving me the strength to continue this journey of faith, love. I can do this with God :)
Sometimes I don't know if the problem lies with me or not. Have been questioning myself everytime something triggers these emotions. They are silent, low-lying, yet recurring, like it has never been resolved. Maybe it's part of the learning process in life. To accept, manage and resolve myself.
Dui bu qi, hui geng jia nu li de.
有种心寒的感觉… Empower me not to make the same mistakes yet do Your will oh Lord!
Sometimes my strength is my weakness. Being genetically similiar, although with different dreams, having different destinities, different mindsets and at different phases of our lives, but we're essentially very similar. Having gone through same problems at home, although what we've learnt and chose could be quite different, yet the impact is similarly deep - in respective areas of our...
Happy bubble
Funny how recently I poked fun at Shums saying that she's always living in her happy bubble. Actually I realised I've been too. Well I think I kinda finally realised how bad the segregation was cos I never thought too highly of it. I guess anywhere in the society there's always segregation when there's labelling. Quite a pity though…
I know this is kinda lame but I was really inspired by the 9pm show today that I could even sacrificed some time off studying (ha ok nvm). You know how doctors have to make an oath to put the lives of patients first? But in reality how many people can actually do that, given unforeseen circumstances, even if it cost you your dream? I like the this saying, the brave may not live long, but the...
Don't know why but this just feels so surreal. Do you know that many things are going on, or are going to happen, in my life now? But because of circumstances I've got no choice but to block them out. This feeling sucks actually. Sometimes I wish I had this superability - multitasking.
"It is Jesus that you seek when you dream of happiness; He is waiting for you..."
– Pope John Paul II (via myquotelibrary)
有时候真的很累。开心也累,兴奋更累。可能我真的老了。。。哈哈。这几天非常需要坚强,剩下的几个月也要更加的坚强!虽然是很辛苦,但弱懦的心会倒至死亡. Gotta be really fearless man. God has been good and He will continue to pour grace upon grace… :)
Finally got to know her! Phew, I'm glad :)
Didn't realize A levels is just 49 days away. Been restless preparing for the last paper. But I'm gonna be really strong now. Be courageous. Be determined and prepared. Go!!!!!!
To the Lover of my soul
Not by might, nor by power, but by Your Spirit!!!!! Here I am use me Father Lord! I fight this battle with you!
whatthebongggg
Let not the fire burn you, but let it ignite and illuminate your being and the world around you. This fire has to be carried with responsibility and commitment, for it is a privilege to be lighted up. Most of all, this fire brings joy, delight in it.
"But by the grace of God I am what I am, and His grace toward me was not in vain;..."
– 1 Corinthians 15:10
Times like this…. ijustfeellikeponningschool yyyyyyyyy?!?!?!?!
"But godliness with contentment is great gain. For we brought nothing into this..."
– 1 Timothy 6:6-7 (via mighty2save)
How do I keep my necessary expectations of people up, if I keep getting disappointed? I never believed in not expecting at all like all the lousy quotes on tumblr says, cos it's just plain bull. Maybe at the other end of where I am, someone else feels the same about me too.
Truly a word in season, what I really needed. Thank God :)
Surrender
And if our God is for us, then who could ever stop us. And if our God is with us, then what could stand against. And if our God is for us, then who could ever stop us. And if our God is with us, then what could stand against. What could stand against.  Don't lose hope. God is still over all.  So much more I wanna do and experience with God, for God.
You'll never enjoy your life, living inside the box You're so afraid of taking chances, how you gonna reach the top? Rules and regulations, force you to play it safe Get rid of all the hesitation, it's time for you to seize the day Instead of just sitting around and looking down on tomorrow You gotta let your feet off the ground, the time is now I'm waiting, waiting, just waiting, I'm waiting,...
Omggggg I don't wanna do GP essay and planning its due tomorrow but its a new termmmm I mustn't be lazy :( AHHHHHHH I RLLY NOT DOING LE. GOODBYE
Clarity
It was an incredible day. One of those rare and glorious days that become, over time, the icon of summer vacation in our memories. So, why don't I wake with a joyful heart today? Joy was just here. Where did it go? I feel like I met a stranger on an airplane, and we clicked. We swapped some stories, had a few drinks, laughed together. Then I drove home to an empty house. It's like...
Just wanna read a good book, enjoy some light music with an iced frap somewhere out of the world. Something that I really wanted to do long ago but never had the chance. Or really just the weightlessness to fulfill it? Haha, hope I'll find the chance to do it before recharging myself for another even greater race :)
"So after all you've been through, you're going to quit, just like that? No,..."
– (via wordsandlyrics)
Post CTs
Haha well, what have I got to say? I finally woke up, I really did. Saying goodbye to panicking and being afraid days before my exams. It was really fear that kept gripping me. I know I haven't totally overcome it yet, but by faith and grace I will break these chains. 2 Tim 1:7 gave me much encouragement, it says "For God has not given us a spirit of fear, but of power and of love and...
Courage
to carry the Cross in the valleys and mountains.
"Promise yourself to be so strong, that nothing can disturb your peace of mind...."
– (via wordsandlyrics)
HIGHER
30 DAY SABBATICAL has ended 1 day ago and I finally broke fast from tv, secular music, entertainment/blogging sites and all. And really, now I don't sense the need to engage in these activities. Nevertheless, I like to write so I shall just write a little here. This month definitely have had SO MUCH in store for me. And I'm really grateful for everything and everyone who has been part...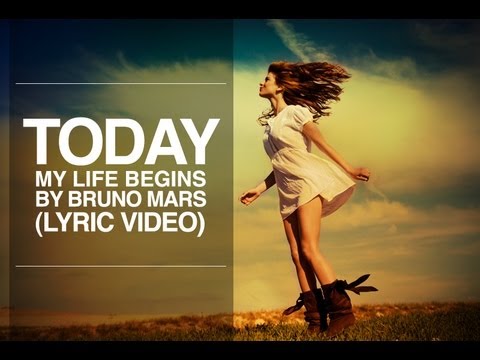 Always remember...
This is your fishing ground. Where all the more you gotta give your best, be an example, show your compassion, love and sensitivity. Shine His light, and impact. You've got lots to learn, B :)
"As time goes on, you'll understand. What lasts, lasts; what doesn't, doesn't...."
– Haruki Murakami  (via spinningrevolver)
Faith in healing
Really just wanna start all afresh. Let go of the pain and disappointment of yesterdays, be a good daughter, a good student, a good friend. Committed to strive well in the things He has called me to do, to love Him, to sit at His feet. Love His people, love myself, be bold, confident, trust Him with all my life. My life is colourful, and I will smile and be happy again :) Things that are not meant...
"Friends. A simple word isn't it? It's uttered everyday to almost every person..."
– Author Unknown (via katelizabeth) Friends like these, are definitely hard to find. Some times I feel like there aren't any anymore. But I know, and am thankful for those who are still here with me :)